LISTS
Title Index: A-J K-Z
Author Index: A-J K-Z
What's New?
Bestsellers
Biblical Personalities
Specials

View Cart
BROWSE SUBJECTS
of INTEREST
Archaeology
Biblical Studies
Dead Sea Scrolls
History
Bible Software
Multimedia
Reference
Religion
Travel
ABOUT CENTURY ONE

About Our Store
Help Desk
Feedback
Out-of-Print Books
Safe Shopping Guarantee
New Customers
Foundation
SIGN-UP
Keep Me Informed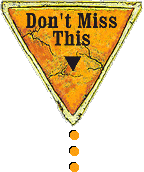 Don't miss our Special Features section. Here you will find informative articles, charts and graphs.


---
CENTURY ONE
FOUNDATION
The Mt. Zion Project
The Original Bible Project
The Dig at Sepphoris
---


LINKS TO MORE INFORMATION:
At the end of each section, you will find links to other Web sites on related topics of interest. If you know of additional sites that you think others might find interesting, please contact us with the information. We'll be happy to check it out.




The Jewish Annotated New Testament
An international team of scholars introduces and annotates the Gospels, Acts, Letters, and Revelation from Jewish perspectives, in the New Revised Standard Version translation. They show how Jewish practices and writings, particularly the Greek translation of the Hebrew Bible, influenced the New Testament writers. From this perspective, readers gain new insight into the New Testament's meaning and significance. In addition, thirty essays on historical and religious topics--Divine Beings, Jesus in Jewish thought, Parables and Midrash, Mysticism, Jewish Family Life, Messianic Movements, Dead Sea Scrolls, questions of the New Testament and anti-Judaism, and others--bring the Jewish context of the New Testament to the fore, enabling all readers to see these writings both in their original contexts and in the history of interpretation. For readers unfamiliar with Christian language and customs, there are explanations of such matters as the Eucharist, the significance of baptism, and "original sin." Read More >>




Jerusalem: The Biography
Jerusalem, writes the Financial Times, is "an epic and utterly absorbing study of a city whose modern religious, political and ethnic rivalries can be understood only in the context of its preceding 3,000 years of history. Montefiore writes with tremendous verve, sensitivity to historical controversy and an exceptional eye for the entertaining detail." Drawing on new archives, current scholarship, his own family papers and a lifetime's study, Montefiore illuminates the essence of sanctity and mysticism, identity and empire in a unique chronicle of the city that many believe will be the setting for the Apocalypse. This is how Jerusalem became Jerusalem, and the only city that exists twice—in heaven and on earth.
Read More >>




Jesus: A 21st Century Biography
Is Jesus relevant to us today? Few figures have had such an influence on history as Jesus of Nazareth. His teachings have inspired discussion, arguments, even war, and yet few have ever held forth as movingly on the need for peace, forgiveness, and mercy. Paul Johnson's brilliant reading offers readers a lively biography of the man who inspired one of the world's great religions and whose lessons still guide us in current times.

Johnson's magisterial and revered book A History of Christianity is a masterpiece of historical writing on religion; and in his new book he returns to focus on a central figure in one of the world's dominant religions. Johnson's intelligent and conversational style, as well as his ability to distill complex subjects into succinct, highly readable works, make this book the ideal match of a major historian with a major subject. The result is an accessible biography and an insightful analysis of how Jesus is important in the present era. Read More >>




Jewish New Testament now on CD
All the richness of the Jewish New Testament beautifully narrated in English by professional narrator/singer Jonathan Settel. Thrilling to hear, you will enjoy listening to the Hebrew names, expressions and locations as spoken by the Messiah. Complete recording on 20 CDs.




Electronic Books • Bible Software





The PC Study Bible Version 5 is more valuable than ever! Find any Bible verse or passage instantly...
Updated Interface – This new view into PC Study Bible is more than just a pretty face. The new interface makes on-screen viewing easier than ever!
SmartView™ Pane – This new feature provides a quick summary for any original language word in your library – and includes an audio pronunciation for all Greek lexical words.
Greek-Hebrew-Aramaic (GHA) Word Database – Linked to the SmartView™ pane, the GHA database displays the next level of word detail with links to learn more
Dual-View Content Option – Provides on-the-fly options for searching a commentary via book/chapter/verse reference or by table of contents view.
Reference Chains – Instantly displays all scriptural references related to any biblical theme or topic. Also includes related Bible references cited in any other title within your Library.
More Added Content – New study materials were obtained specifically for Version 5 or added from popular existing add-ons.



While Supplies Last: Books at least 40% Off!



More Specials up to 70% off!




Compellingly Establishes the Identity of Jesus, the Christ, From Historical Sources
In Finding the Historical Christ by Paul Barnett is a calculated reaction against the popular dichotomy between the Jesus of history and the Christ of faith. In Finding the Historical Christ Barnett seeks to establish that the two figures are, in fact, one and the same.

The culmination of Barnett's After Jesus trilogy, Finding the Historical Christ carefully examines the ancient sources pertaining to Jesus, including writings by historians hostile to the Christian movement (Josephus, Tacitus, Pliny), the summarized "biographies" of Jesus in the book of Acts, and especially the four canonical Gospels. Based on compelling historical evidence, Barnett maintains that Jesus of Nazareth regarded himself as the prophesied Christ, as did his disciples before Jesus died and rose again. This is the only way to explain the phenomenon of the early church worshiping Jesus.




A Kaleidoscopic Study of Jesus Throughout the Four Gospels
In Jesus Through Middle Eastern Eyes: Cultural Studies in the Gospels, Ken Bailey examines the life and ministry of Jesus with attention to the Lord's Prayer, the Beatitudes, Jesus' relationship to women and especially Jesus' parables. Through it all, Bailey employs his trademark expertise as a master of Middle Eastern culture to lead you into a deeper understanding of the person and significance of Jesus within his own cultural context. With a sure but gentle hand, Bailey lifts away the obscuring layers of modern Western interpretation to reveal Jesus in the light of his actual historical and cultural setting.



A New Perspective on Jesus

In A New Perspective on Jesus, renowned author James D. G. Dunn critiques the quest for the historical Jesus. He claims that the quest has been largely unsuccessful because it started from the wrong place, began with the wrong assumptions, and viewed the evidence from the wrong perspective. Dunn's study offers three criticisms of questers' methods. First, Dunn contends that scholars have failed to see how the disciples' pre-Easter faith shaped the Gospel traditions. Second, he claims that a focus on literary transmission has led scholars to ignore the fact that the Gospel traditions arose in an oral culture, which shaped the way the stories of Jesus were told and passed on. Third, Dunn challenges scholars' preoccupation with finding what is distinctive about Jesus and rejecting portions of the tradition portraying Jesus as characteristically Jewish. Dunn concludes by rethinking accepted views of Synoptic relationships in light of the oral nature of the Jesus tradition.



A Fresh Perspective on Paul

This collection of essays highlights a dimension of Paul's theology of justification that has been neglected — that his teaching emerged as an integral part of his understanding of his commission to preach the gospel to non-Jews and that his dismissal of justification "by works of the law" was directed not so much against Jewish legalism but rather against his fellow Jews' assumption that the law remained a dividing wall separating Christian Jews from Christian Gentiles.

James Dunn seeks to carry forward the debate on Jewish soteriology, on the relation of justification by faith to judgment "according to works," on Christian fulfillment of the law, and on the crucial role of Christ, his death and resurrection. Full of detail and intriguing thought, Dunn's collection will enlighten any scholar of the New Testament.

Of Related Interest:
Paul: In Fresh Perspective
Understanding Paul




Understanding the Bible Through Archaeological Artifacts in World Museums
Lost Treasures of the Bible contains detailed descriptions and photographs of biblically significant archaeological objects housed in over twenty-five museums worldwide. This selection of more than one hundred artifacts—many of them relatively unknown—illuminates the history, culture, and practices of the biblical world as a whole. Each entry also outlines that particular object's relevance for understanding the Bible.

To assemble this amazing collection, Clyde Fant and Mitchell Reddish themselves traveled to each of these museums throughout the world. Their photographs, descriptions, and histories of the various artifacts enable readers to appreciate these significant objects to an extent not usually enjoyed by even the most experienced museum visitors.


Help Support Archaeological & Biblical Research

A portion of your purchases from the CenturyOne Bookstore go to the CenturyOne Foundation. The CenturyOne Foundation supports worthy archaeological projects, historical and biblical research, lectures and symposiums, publications and education on subjects pertaining to the time of the first century C.E./A.D.

More information about the Foundation, making direct and online contributions, and the projects it supports, can be found at the Foundation web site.



VOTE ARCHIVES
---

Results to previous questions can be found in the vote archives.