W ITH a combination of intensive archaeological investigation, scriptural and ancient text research, and a measured dose of interpretive insight, it is possible to recreate biblical settings with a startling degree of accuracy. Hungarian-born painter, illustrator and pictorial historian Balage Balough—described as the finest archaeological illustrator to have worked with American and Israeli scholars—brings the ancient world to life.

Below we have featured an exclusive offering of some of his Temple and early Jerusalem themed works. To visit his entire Old and New Testament collection go to: Archaeology Illustrated. Images may be purchased for use in presentations or publications.



* * *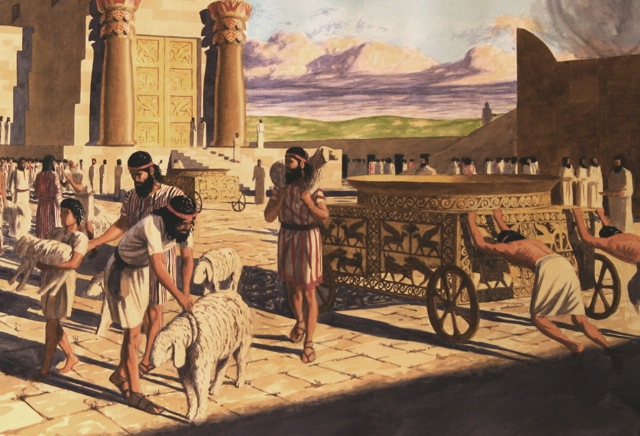 Lambs brought for Pesach in Solomon's Temple.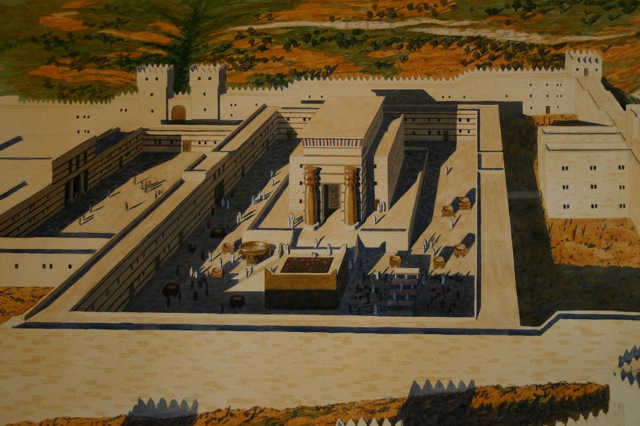 Solomon's Temple Complex 960 BC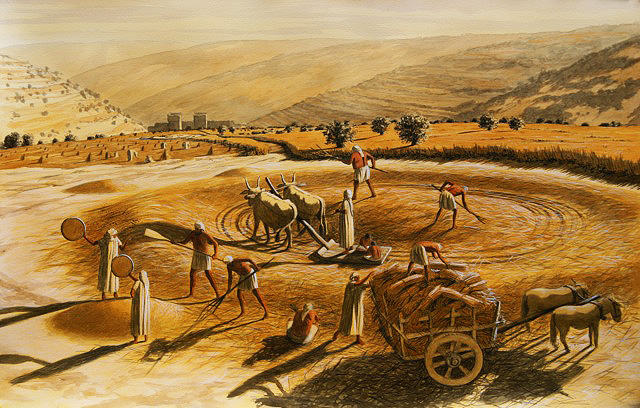 King David purchased this threshing floor from King Aranuah. It was on this location,
not an outcropping of rock, that Solomon would later build his Temple.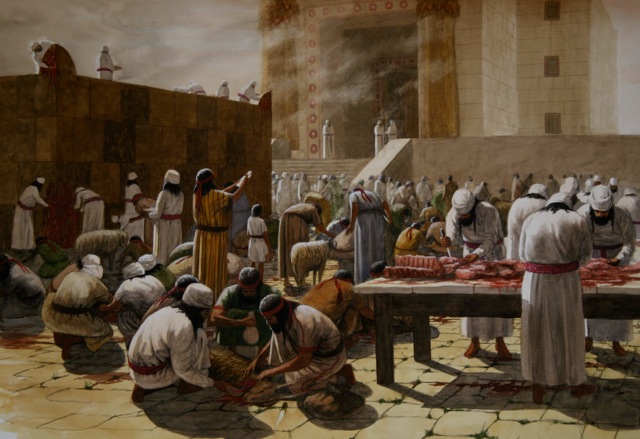 Daily Temple services in Solomon's Temple.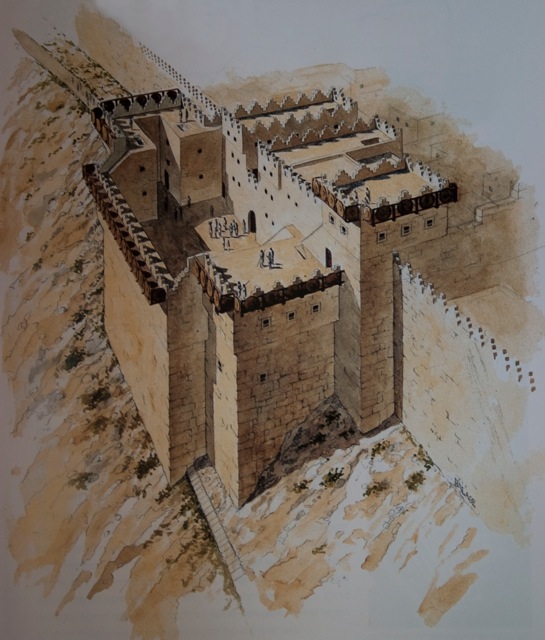 The "Water Gate" complex stood mere meters above the Gihon Spring
on the Eastern part of the Ophel.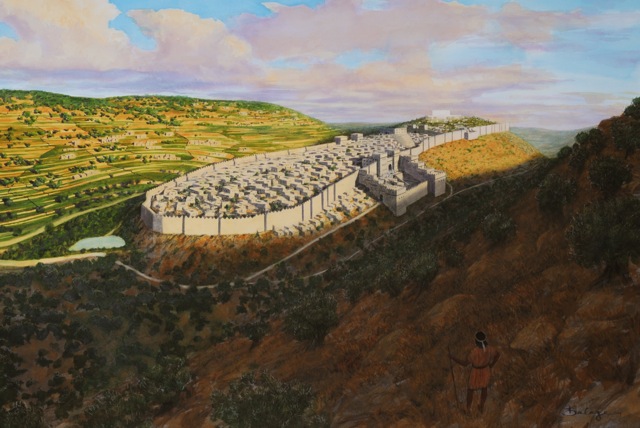 Jerusalem—City of David—10th Century BC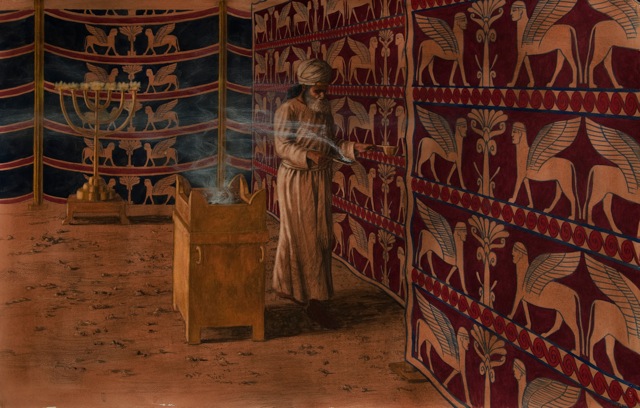 The High Priest entering the Holy of Holies on the Day of Atonement.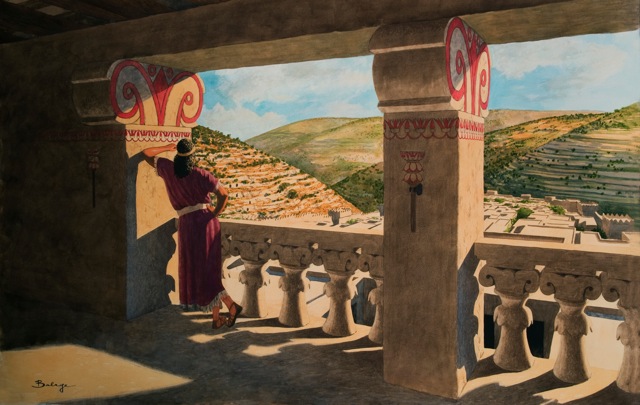 King David on his Palace balcony looking south.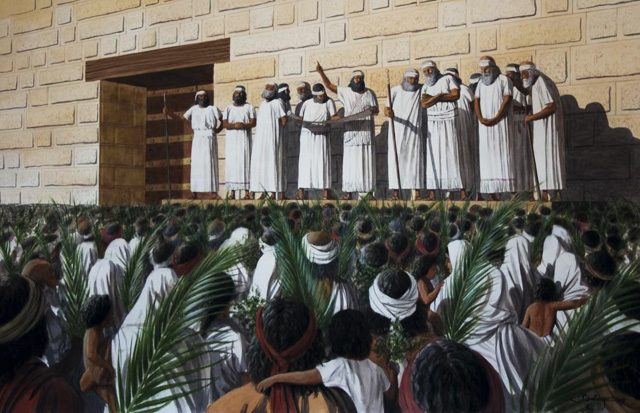 Assembled at the water gate (Nehemiah 8:3) Ezra makes a public reading of the Torah after returning
from Babylonian exile in 443 BC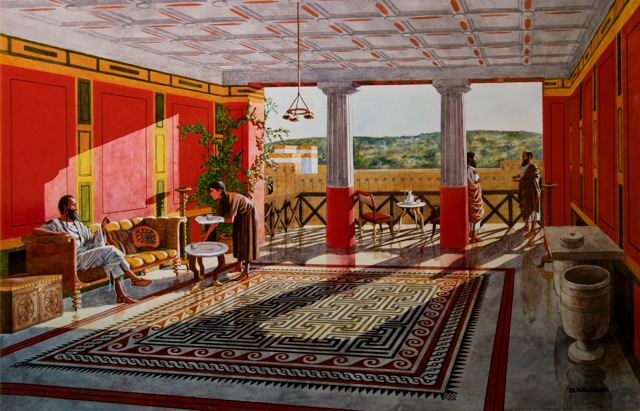 Such a view! A wealthy Jewish family's villa overlooking the Second Temple.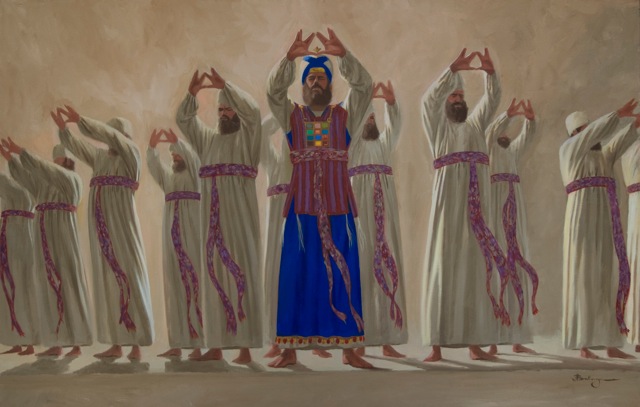 Priestly Blessing on Yom Kippur during the Second Temple period.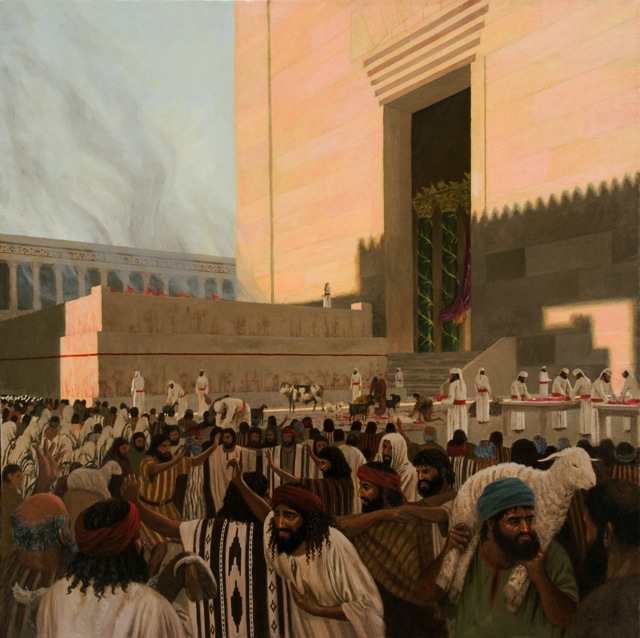 Morning Services at the Second Temple.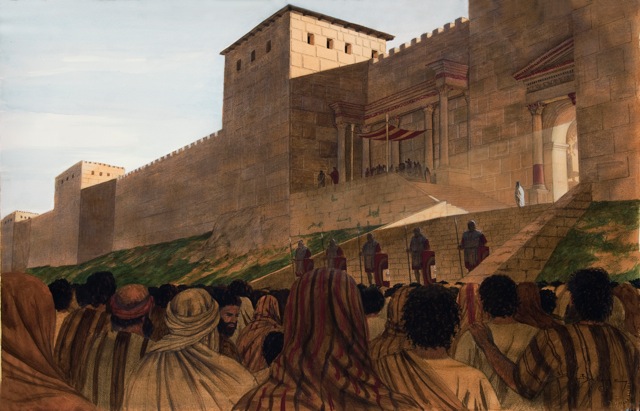 Jesus before Pilate on the steps between the Temple and the massive walls of Fortress Antonia,his Roman
Guards waiting below. To avoid defilement at Pesach, his disciples do not enter the fortress (John 18:28). It was from these same steps that Paul addressed an angry mob in Acts 21:34-40.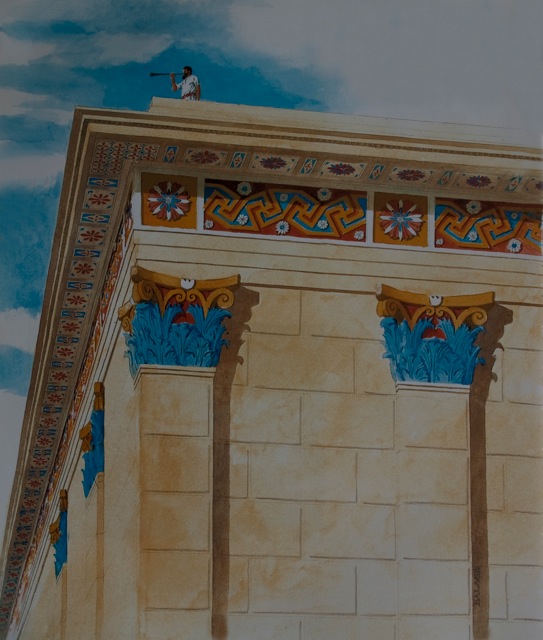 The southwest corner of the Temple: The Place of Trumpeting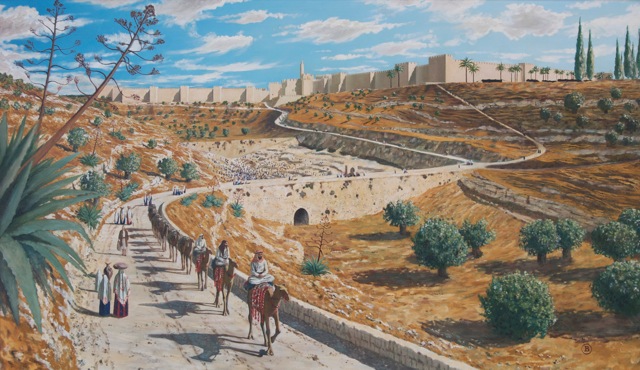 Travelers approaching Jerusalem from the north had their view of the Temple obstructed by the massive
fort-city of Antonia. (Josephus, Wars, 5) This observation would be impossible if the Temple were placed inside
the Haram-esh-Sharif enclosure.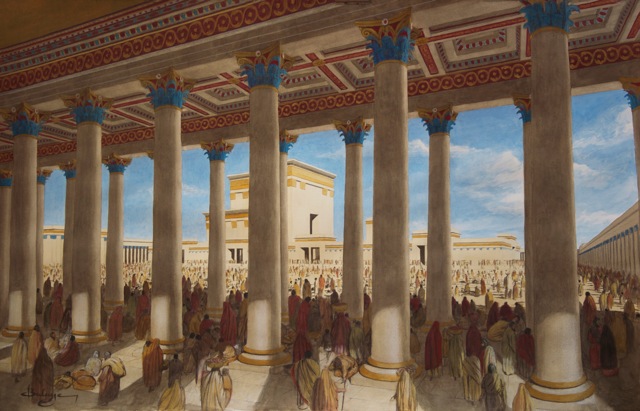 Morning view in Herod's Temple from the Royal Stoah during Pesach.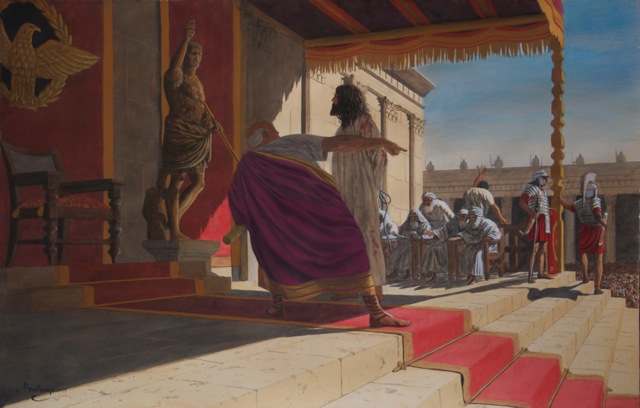 After flogging, Pilate brings Jesus out from Antonia once again and presents him to the crowd.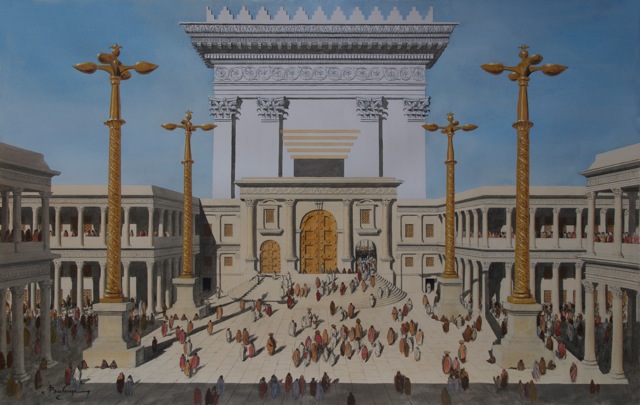 The Second Temple, A view from the Women's court.
Who Moved the Temple? Main Page