No Rock Outcropping Associated with Solomon's or Herod's Temple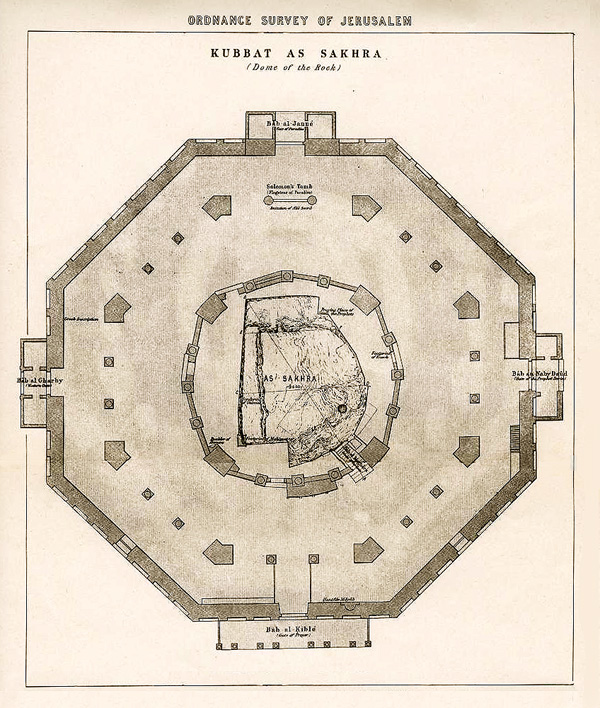 A rare schematic drawing of the Dome of the Rock from an 1885 British Ordinance Survey of Jerusalem.



W HILE placing the Temples in the area of the Dome of the Rock has become established Temple Mount lore, there is not a single reference in either the Scriptures or secular sources that a natural outcropping of rock was ever associated with the positioning of either temple. This also applies to the sites of both the Holy of Holies and the Altar of Burnt Offering.

Where David prayed and raised up an altar was once a threshing floor, that is, a level area where the grain could be threshed. One can search the Bible throughout and never find that a natural outcropping of rock had any association with the Temples.

The natural phenomenon that did have great relevance to the Temples' location was running water. Over and over in the Psalms there is the theme of God's Temple being over "streams that make glad the city of God." Ezekiel 47 pictures water flowing out from the Temple to sweeten the waters of the Dead Sea. And Revelation 22:1 pictures the water of life going out from the throne of God.

Further, Tacitus describes the Temple as sitting over "an ever-flowing spring." Artisteas explained how the landscape of the Temple area was designed with paved stones and gutters to wash away the blood from the sacrifices, and that there was an inexhaustible supply of water gushing into and out of the Temple. (Aristeas 87-89).

This location can only be the Gihon Spring, as there are no springs or waters on or near the Temple Mount or Dome of the Rock, only cisterns for water storage.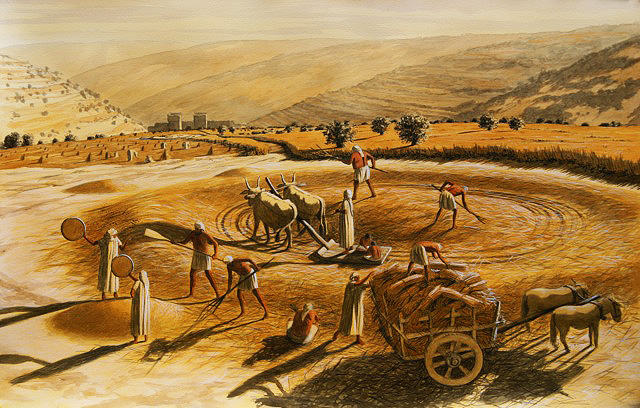 King David purchased this threshing floor from Jebusite King Aranuah. It was on this location, not an outcropping of rock, that Solomon would later build his Temple.